Marketing website to promote and support Buildmate, a web application allowing builders and tradesmen to create building quotes for their customers.
Features
Blogging engine
Knowledge Base with search and comment system
CMS to manage Blog & Knowledge Base content
Static marketing content
Contact form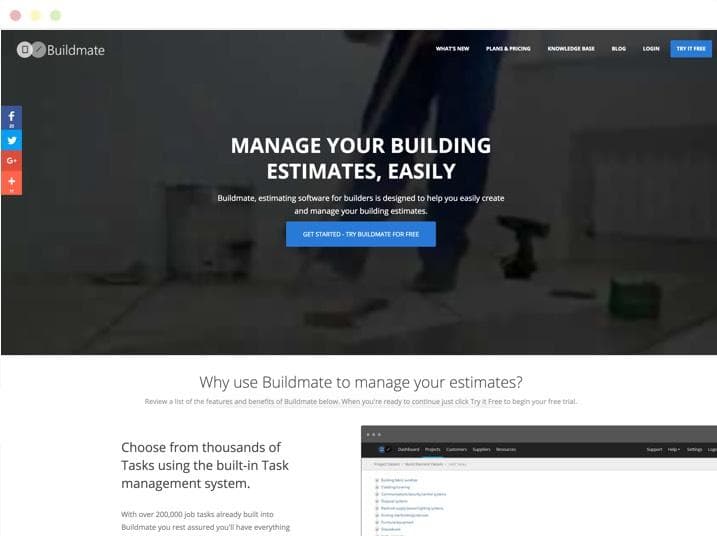 This site primarily served as a marketing website and initial point of entry for the Buildmate app. While much of the marketing content was static, there were some dynamic features as well. These included a Blog and a Knowledge Base system which were used to offer front-line support to customers looking for assistance or guidance on how the system worked.